Musical artist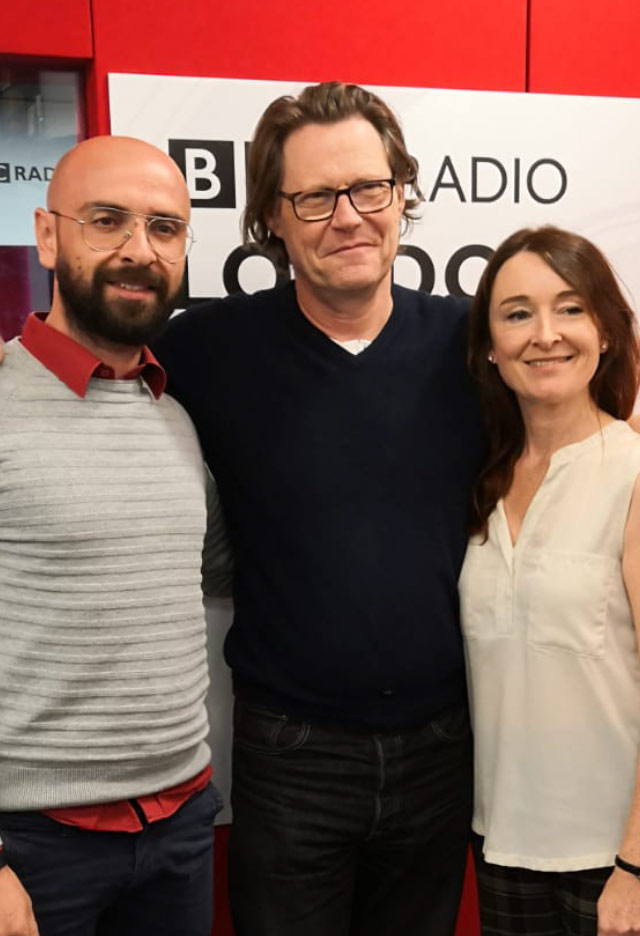 New EP: 'No Mud, No Lotus'
Recorded by Chris Taylor
piano by Giuliano Parisi
composition, arrangement, all vocals and EP design by Claire McAllister
dance in video by Martin Bowes
video by Richard Hardy
EP photo by Adedoyin Adesina

From Turquoise Coconut Record Label:
"On December 4th, we welcome Claire McAllister back to the label with her short yet beautiful EP 'No Mud, No Lotus'. Available to preorder now. For a preview, head to Claire's YouTube channel to catch the music video for 'Presence'. About this release, Claire says 'it is my sincere hope that this musical offering alongside all the artists, creatives and people working to support the sufferers will help in the fight for peace and love so desperately needed everywhere on this planet."
I'm so grateful to all involved in the making of this EP, all lovely people to hang out with as well as being very talented at what they do.
I'm also grateful for being part of Turquoise Coconut Records and for all their support and advice.
In writing, recording, performing and later choosing the title for this EP it became clear that the songs expressed a troubled period but also emerging beautiful aspects that came about because of those challenges. I remembered the analogy of the lotus flower, which needs muddy, murky waters to grow and bloom, brought to my attention from the book (of the same title) by Thich Nhat Hanh, in which he talks about how joy and happiness can come from transforming experiences of suffering. Hence the title.
Presence (2021) was written in the aftermath of the pandemic amidst much family, personal and global change and challenge. Remembering and feeling the presence of ancestors and absent loved ones, some of whom would have wanted to show their love, became a comfort at this time. Added to which, the creation, recording and performance of the song seemed to make that presence more present and thus a stronger comfort as time went on.
Water (2022) is a song about experiencing anxiety or panic and seeking or finding a safe grounding whether it's through coming back into the body, through nature, through the arts or another's support and love.
Peace (2023) is about the struggle to find peace when a loved one is struggling to find peace. How do you help them? It felt like the peace comes by making peace with the struggle within ourselves and also trying to help the other do the same if possible. In other words making peace despite struggle.
Video from the track 'Presence' on Claire's EP: 'No Mud, No Lotus', release Autumn 2023
The label Turquoise Coconut released a compilation album including one of my tracks 'Minds' from Caminos for the UNICEF children crisis appeal on October 31st 2023.
Find out more at: https://turquoisecoconut.com/album/the-olive-tree
The album Caminos
While living in Spain and writing Caminos I worked with some wonderful musicians Rene Dossin, Julio Fuster, Pere Munuera to name a few and including sublime talent, Giuliano Parisi, jazz pianist, with whom I continue to collaborate.
Visit Turquoise Coconut record label.
Link to Claire's Caminos Bandcamp page
Nomad!c
Nomad!c is a 5 piece band featuring Claire McAllister on vocals, Pete Sheppard on guitar, two previous members of the Claire Phoenix Band, Tom Vincent on drums and Ian Thomson on Saxophone and Joe Yeadon on bass playing the warm, uplifting sounds of high quality jazz swing, gypsy swing and bossa nova.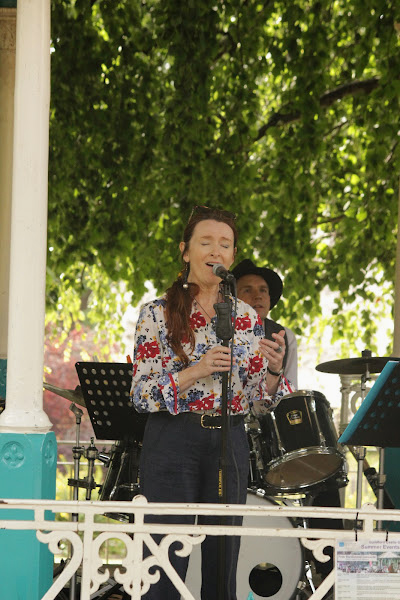 Videos of Nomad!c
Lullaby of Birdland
Love for Sale
Nomad!c Duo
Nomad!c videos by Haydn Gregory
Photography: Adedoyin Adesina: www.adedoyinphotography.com/
m
Video
La Cantina
Gallery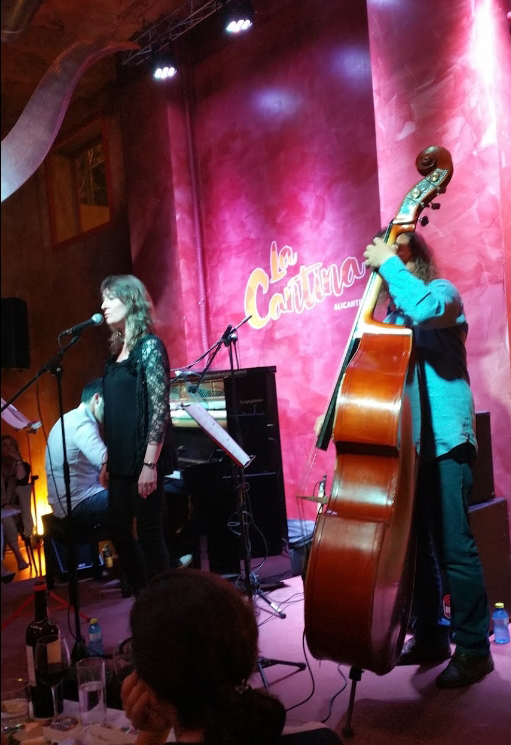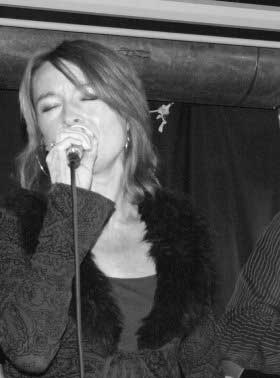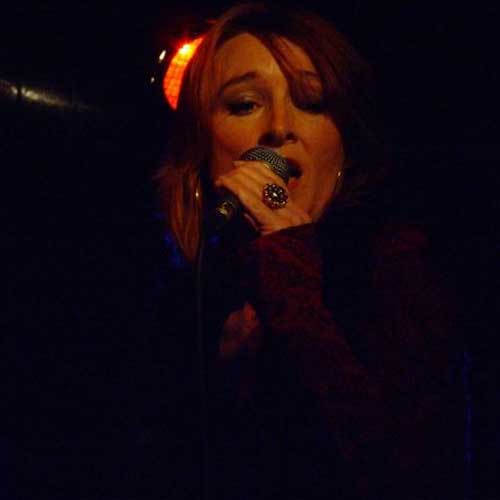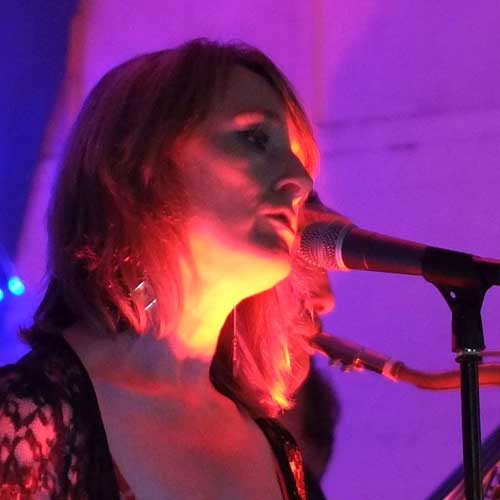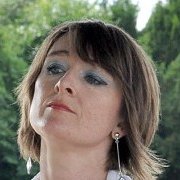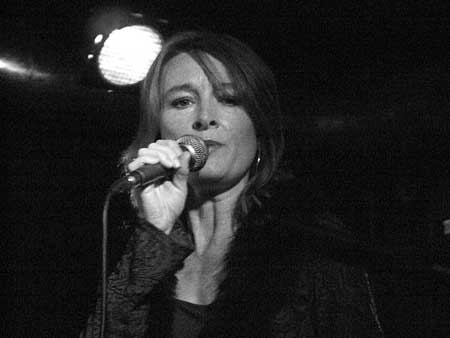 Background
Claire McAllister is a singer songwriter and spoken word artist whose style blends elements from art song, ambient music and jazz.  As a mother with a background in teaching and counselling Claire's life experience provides rich resource for writing about our shared human experiences often asking questions or describing challenges and exploring ways to find meaning and joy.
The daughter of professional musicians she started writing songs in childhood and went on to play in numerous bands and ensembles including running a successful function band for 10 years. In 2010 she won the PureSolo vocal competition in association with Jazz FM and went on to study a Masters in Jazz performance at the prestigious Guildhall School of Music in 2014. In 2018 her album Caminos was released under the Turquoise Coconut record label and she was invited to perform on BBC Radio London on the Robert Elms show and was interviewed on London TV.
All the songs on the album are written, arranged, co-produced (with Richard Smith, TQ1 Studios) and sung by Claire with Giuliano Paris on Piano, Julio Fuster on bass and Pere Munuera on Drums. Caminos deals with themes of belonging/not belonging/finding your voice and not having a voice.
In her latest EP No Mud, No Lotus, Claire joins talented pianist/composer Giuliano Parisi again (Giuliano played on Caminos).  Writing for this started in 2021 in the aftermath of the pandemic and finished early 2023. The songs speak about challenges common to many of us and the unexpected beauty that can come from them, not unlike the message of the book of the same title, written by Zen Bhuddist Thich Nhat Hanh. Performances of this work include dancer and movement collector Martin Bowes.

She has studied or worked with Dennis Rollins, Kate Williams, Ian Shaw, Liane Carroll, Brigitte Beraha, Carlos Lopez-Real, Scott Stroman and Malcolm Edmonstone to name a few.
"Her music and words strike 'an exquisite balance between captivating poeticism and softly-lit musical soundworlds"  John Garner
"Minds (Caminos) is an emotive release featuring soulful vocal performances, delicate instrumentation and an addictive vibe.
This excellent release needs to be heard" - @fvmusicblog
"Minds (Caminos) is rich with such directed and deep lyrics behind a voice filled with melancholy. It goes straight to the heart. It is inspired by talent and professional experience" - New Artist Discoveries
Claire also runs and performs in the successful gypsy swing, bossa nova band Nomad!c.
Contact
You can call Claire on: 07395 618529

Or you can email: mail@clairemcallistermusic.com